Current location:
New livery: Air Europa 737-800
A Mallorca must-have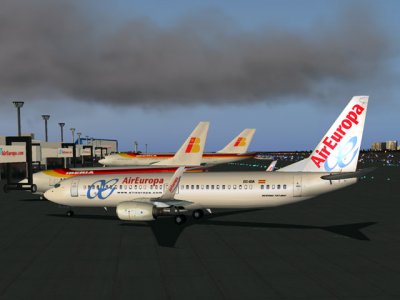 We just released the new x737 version 3 in Air Europa livery. Everyone who traveled to, via or from Mallorca has seen this livery, I'm sure! Get the bird from our aircraft download section.
One more note: Many users have noticed that there is currently no Linux support. Of course we are working on this - stand by for the Linux plugin within the next few weeks.